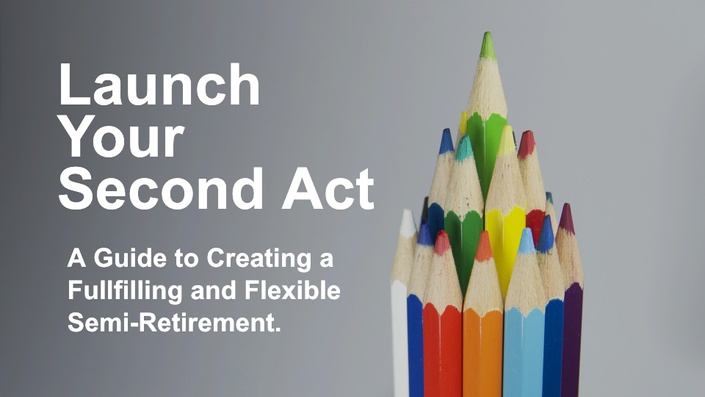 Launch Your Second Act
For Boomers who Want to Enjoy a Fun, Flexible and Meaningful Semi-Retirement.
Would you like to work on a flexible basis after retirement?
Do you wonder about what to do next — or even what's possible?
Are you ready to stop spinning your wheels and start taking action?
If you answered yes to these questions, then Launch Your Second Act can help. It's a digital program that you can access anytime and anywhere that's best for you.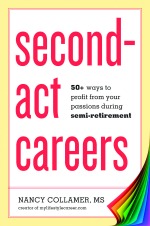 Hi, I'm Nancy Collamer, a semi-retirement coach and the author of Second-Act Careers: 50+ Ways to Profit From Your Passions After Retirement — the book Glenn Ruffenach of the Wall Street Journal calls, "One of my favorite books about retirement."
As a columnist for NextAvenue.org ( the PBS site for people 50+), Forbes.com and USNews.com, I often hear from readers who say they'd like to do some type of work in retirement, but they're not sure what — or how to get started. Among the things they've written to me:
"Money is not the main issue anymore. But I'm bored and looking for ways to stay engaged with interesting and nice people, to learn and to help people."
"I'd like to start a very small business with my husband as a hobby and to keep busy because we both like to work. But we aren't sure what business???"
"I have passions for antiques, historical preservation and such. I'm just uncertain how to parlay those passions into an income during retirement."
Sound familiar?
Figuring out what to do after retirement is a challenge, even when you're usually a decisive person. After years of working full-time, having a wide-open calendar can feel both liberating and surprisingly overwhelming. But as with any important transition, you can't just hope things will take care of themselves. You need to take action to make progress.
Launch Your Second Act contains the very same exercises, resources and strategies that I've used with my private coaching clients over the past 20+ years. It's laid out in an easy-to-follow three-step program that will help you:
1. Get Focused. The self-discovery exercises will give you a clearer understanding of who you are, what you most enjoy doing and what you truly value at this stage of your life. Once you better understand that, it will become much easier to design a second act that reflects your talents, interests and lifestyle goals.
2. Learn where, and how, to find meaningful, fun and flexible opportunities. It can be a real challenge to find interesting second-act options. But they can be found, if you know where to look. Using our exclusive second-act resource guide and accompanying tutorials, you'll learn about the very best websites, organizations, job boards, books, training programs, etc geared for people like you. I promise you'll be amazed and delighted by what you'll discover.
3. Save time. Save Money. Move Forward with confidence. I'll teach you about the easiest, quickest and most cost-effective ways to try out semi-retirement options, to ensure that what seems like a good match, really is a strong fit.
You'll gain instant access to:
1. Downloadable self-discovery exercises and worksheets that will help you answer questions like: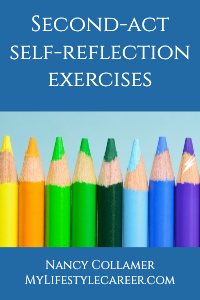 How many (or how few) hours do you want to work?
Do you want to do work connected to your old professional life — or try something new and different?
What types of work activities will you find most energizing?
How can you best leverage your talents, interests and time moving forward into semi-retirement ?
2. A 27-page resource guide with links to: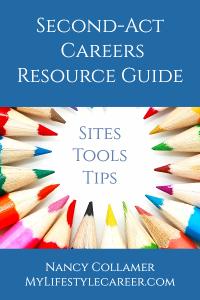 Unique classes and training programs for people 50+
The best places to find flexible, temporary and project work
Resources to help you start your own business or side-gig
Ideas on how to monetize a hobby
Nonprofit work and volunteer options
Inspirational second-act stories and ideas … and much, much more!
3. Video tutorials that guide you through the 3-step second-act discovery process
4. Additional bonus content
This is truly a one-of-a-kind offering, not available elsewhere. All of the content is tailored to meet the unique needs of people approaching or already in retirement. And as a digital program, you can access it anywhere, anytime that is most convenient for you!
Admittedly, this course is not for everyone. But it is for you if:
You're about to leave your full-time career, or you're recently retired

You're ready for something other than a traditional 9-5 job

You want to do something meaningful, flexible and enjoyable in retirement — or perhaps do a few different things — but you're not sure what

You're eager to explore new possibilities for your next act
This course is NOT for you if:
You don't care what you do for work, so long as it pays the bills

You really want, or need, a traditional

paycheck job
This program contains the very best tools for creating a meaningful second act post-retirement, all laid-out in an easy to follow 3-step format. And, you can have instant access to everything for far less than the price of one hour of private coaching with me.
So if you are ready to build a meaningful, fun and flexible semi-retirement, just scroll down, choose your payment option and click now on the purchase button. We accept all major credit cards and PayPal (for USD transactions only).
Your Instructor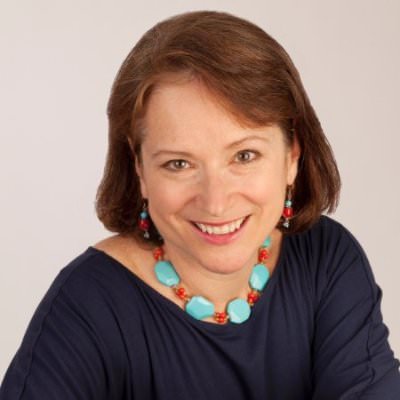 Nancy Collamer is a certified retirement coach and the author of Second-Act Careers: 50+ Ways to Profit From Your Passions During Semi-Retirement. She writes a regular blog on work and purpose for PBS NextAvenue.org and Forbes.com, and is the founder of MyLifestyleCareer.com.
Nancy holds an MS degree in career development from the College of New Rochelle and a BA degree in psychology from the University of North Carolina at Chapel Hill.
Frequently Asked Questions
I'm still a few years away from retirement. Is this course for me?
Yes! If you're ready to start planning your post-retirement life, then this course will help you jumpstart the process.
I'm not really sure if I want to work. Can these exercises help me decide?
Absolutely! These exercises can help you decide how much you want to work (if at all). And should you ultimately choose not to work for pay, you'll still gain helpful insights into other ways you might want to spend your time in retirement.
I need job search advice. Is this for me?
Unfortunately not. While the course does include limited information about job boards, it does not focus on the mechanics of the job search (e.g., resumes, interviewing, etc.).
What if I am unhappy with the course?
We would never want you to be unhappy! If you are unsatisfied with your purchase, contact us in the first 30 days and we will give you a full refund.